Site blog
Anyone in the world
Hello all...
Time is flying by at a rapid rate as another holiday draws near after a very busy month. I know that many teachers, examiners and candidates have been preparing, assessing or taking exams in drama and performance across the UK and overseas.  We at Trinity are always interested to hear about your experiences and particularly any best practice you want to share with us.What are you doing in your schools that might be useful to other teachers? If you have any stories or experiences about any aspect of drama and performance that you would like to share, then check out the links below and let's get social..
Trinity College

We have produced a new age and grade guidance information sheet, to help teacher's decide which exams to enter their students for. The Age and Grade guidance sheet is now available on the website. The guide shows the minimum age the exams are designed for candidates, with no upper age limit. We hope that the document will prove useful but please feel free to contact us if you would like to discuss the guide further. This guide will also be included in the forthcoming Trinity graded syllabuses, 4th editions in, Acting and Speaking, Musical Theatre and Performance Arts and Communication Skills.
Join the conversation on social media
We have a number of different Trinity College London social media channels, so that you can connect with us online, keep up to date with Trinity news, and find out fun facts about Trinity and Drama. 

 Facebook: https://www.facebook.com/TrinityCollegeLondon 

 Twitter: https://twitter.com/TrinityC_L

 Google+: https://plus.google.com/117827835389096493340
Creative and Cultural Skills Conference 2015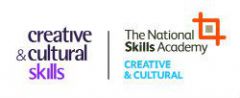 Earlier in March I attended the Creative and Cultural Skills Conference 2015 with Trinity colleagues from the drama department and Arts Award team who were one of the event sponsors, at the Backstage Centre, Purfleet, Essex. Keynote speakers included a number of high profile leaders and speakers from industry, education and the arts such as Lord Tony Hall Director General of the BBC. Among many highlights of the day was an Apprentices debate about the future of the creative industries. The young people involved in the debate were passionate about the opportunities they'd had in the creative industries and were informed,knowledgeable and articulated their thoughts about their futures, easily and eloquently. It was exciting to see the posssibilities ahead for the young speakers and how they see the world as young arts creatives,leaders and educators of the future.Take a look at the Creative and Cultural Skills website for more information. 
So, that's it for March, have a super Spring break. As always you can contact Trinity on dramateachers@trinitycollege.com or make comments on the blog, Facebook, Twitter or Google+
Until next time..
Warmest wishes,
Carol
[ Modified: Monday, 30 March 2015, 10:01 AM ]
Anyone in the world
Hello all, I hope that you had either a restful February half-term break, or a productive and fun filled working one? I know that a number of you were very busy during the holiday and I'm sure you'll agree that it always feels very satisfying when a production or core preparation for exams is uninterrupted by the demands of the usual teaching day? Now at the end of the month it feels like Spring is on the horizon with lots to look forward to in the next few months. 
Trinity Drama Standardisation Conference

As I mentioned last month, Trinity's examiner standardisation conference was held in Birmingham on a snowy 30th and 31st January. It was a productive, informative two days that re- energised and refocused the Drama examiners.  It was also good to see a number of colleagues sharing and discussing best practice in the field. All this continues to ensure that our assessment processes remain excellent and support you in your delivery of Trinity qualifications. 
Move It! and Perform 2015
February 13th – 15th was the annual Move It! and Perform 2015, held at Olympia, London. Trinity College provided three workshops, two dance and one drama workshop. The workshops were a great success, with a very good sign up rate. Both shows provide access to all genres and levels in the performing arts from beginners to accredited drama and dance schools. Certainly, the mix of professional workshops for performers to teacher support workshops was excellent and demonstrates the range of choice available to young and more mature people in the industry.  
Links to Trinity College online resources
Trinity College website offers a comprehensive range of teacher support materials including an Anthology, categorised from foundation to advanced levels and covering Stories, Poems, Monologues,Speeches and Public addresses. The link will take you straight to the extracts, so if you are stuck for suitable materials then take a look. Similarly, do you have some excellent monologues, duologues or group pieces you would like to share with us?  If so we are always eager to hear from you on... dramateachers@trinitycollege.com  or reply on the blog!
DDTAL news
The Diploma in Dance Teaching and Learning (Children and Young People) (DDTAL (CYP)) – is the first qualification of its kind, designed for practitioners working with children and young people outside formal education. It has been developed at the request of the major national dance organisations and led by Youth Dance England on behalf of Dance Training and Accreditation Partnership (DTAP) – a consortium of leading dance industry agencies, committed to building capacity and removing barriers to participation in dance outside of formal education, by people of all ages and abilities.
We at Trinity would like to extend a warm welcome to our first course provider located in Northern Ireland. Dance Associate Ltd is based in Newry,and has just become a registered DDTAL course provider.
The Future of Cultural Value - The Report
The Warwick Commission's final report, Enriching Britain: Culture, Creativity and Growth, was launched last week, the result of a year - long investigation by a diverse group of cultural leaders and academics from the University of Warwick. A number of key points are made in the report and it is an essential read but the report highlights "barriers and inequalities" that prevent "equal access for everyone to a rich cultural education and the opportunity to live a creative life". 
"The key message from this report is that the government and the cultural and creative industries need to take a united and coherent approach that guarantees equal access for everyone to a rich cultural education and the opportunity to live a creative life. There are barriers and inequalities in Britain today that prevent this from being a universal human right. This is bad for business and bad for society."
Vikki Heywood CBE, Chairman of the Warwick Commission on the Future of Cultural Value
So, if you have any thoughts on the report or exciting news to share then please contact us, until next time...
With warmest wishes,
Carol                                     
[ Modified: Thursday, 26 March 2015, 11:59 AM ]
Anyone in the world
Hello all,
Here's to a happy and busy 2015! The holidays already seem a distant memory and it's full steam ahead for the forthcoming year.
Trinity College Drama Conference

January 30th and 31st is the annual Drama Standardisation Conference, this year in Birmingham, West Midlands. It's an essential opportunity for Trinity College, examiners, moderators and head office teams to ensure standards across the exam portfolio are robustly maintained. It's also great to catch up with old and new colleagues. I will have lots more to report in next month's blog...
Perform 2015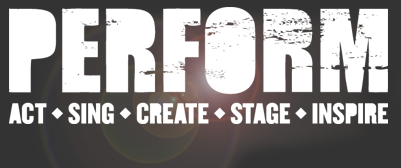 February 13th, 14th and 15 is Perform 2015 held at The West Hall, Olympia Exhibition Centre.
Olympia, Blythe Road, London W14 8UX. I'm looking forward to leading a practical drama workshop titled, Shakespeare Access All Areas! The 45 minute session is open to teachers of all levels and starts at 12.45 – 1.30 p.m. The aim is to discover ways to help your students become familiar with Shakespeare's text in a lively, engaging, practical, and active learning environment. I am a firm believer in having the confidence to take risks as a teacher and the session is particularly aimed at those who have become text bound and feel that Shakespeare is 'too hard' to deliver in the English or Drama classroom in a fun, accessible and relevant way. This workshop aims to dispel some of those fears so book your place via the Perform 2015 website, and please come and say hello or let me know if you will be there on, dramateachers@trinitycollege.com 
Move It!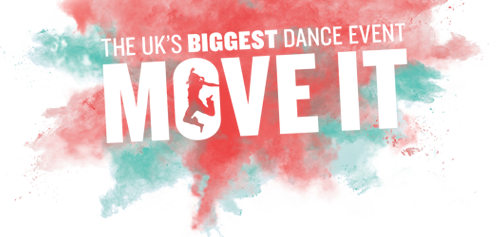 If you are attending on Sunday February 15th, why not pop along to one of the dance workshops on offer at Move It! At 10.30 – 11.15 a.m., Anna Leatherdale and Dr Ute Scholl are presenting 'Safe out-of-axis moves and piernazo in Argentine Tango' – this is a practical workshop and focuses upon building a relationship with your partner on the dance floor using good technique and an understanding of what your body (or your partner's body) can do safely. You will learn how to use a number of techniques including the kicks and leg-wraps that are the hall-mark of Tango Nuevo.  This is a great opportunity to enjoy a stunning dance form, expertly delivered.
Follow on from this Anna will present another practical workshop between 1.00p.m. – 2.00 p.m., Dance for Older Adults and is open to the general public. The workshop is aimed specifically at those aged over 40 visiting Move It! So, why not pop along, join the class and learn a musical theatre routine that will remind you of why dance is fun and beneficial for everyone. No upper age limit.
Share your stories of best practice
If you have anything you want to share about your teaching practice then please let us know. Here at Trinity we are always interested in any new initiatives you are developing. Particularly, teacher's perspectives on curriculum changes and how you have or are planning to introduce Trinity exams to your students? Have you attended any inspiring events or experienced inspirational teaching? it's always great to hear about what you're doing!
Creative and Cultural developments...
The Creative Industries Federation, launched in November, 2014 is an independent membership organisation and one of the federations key aims is to ensure that creativity is at the core of our education system and believes that anyone regardless of who they are or where they come from, should be given an equal opportunity to fulfil their creative potential. The Creative Industries Federation is the brainchild of Sir John Sorrell and other senior figures in the creative industries. Visit the website to see more of the core aims of the organisation and other exciting developments planned in 2015.
The Cultural Learning Alliance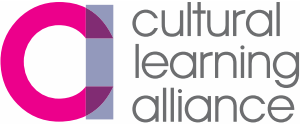 The Cultural Learning Alliance (CLA) is a collective voice working to ensure that all children and young people have meaningful access to culture.Cultural Alliance reported in November 2014 that the Department for Education published a report stating that there has been a rise in Initial Teacher Training places for arts subjects. In Drama there was a percentage increase of 45% and a percentage increase of 38% in Dance. Excellent news and this certainly demonstrates that the arts and specialist teachers are part of the continued growth of the arts in education.
Final thoughts for this month, If there is something you would like to see in the blog then please let me know and I will be happy to include it.
As always the email address is dramateachers@trinitycollege.com
Until next time...
Warmest wishes,
Carol 
[ Modified: Monday, 26 January 2015, 9:56 PM ]
Anyone in the world
PQA news
On Sunday December 7th I attended the Pauline Quirke Academy of Performing Arts (PQA) conference with my colleague Andy Harrison who is the Business Development Manager for Language and Drama here at Trinity College London. We were invited to talk about the fact that TCL exams are the exam of choice for all PQA's from now on. This is an exciting opportunity for both PQA and Trinity College and we feel that this is a fantastic way for PQA pupil's to demonstrate their skills and ability as they continue to grow. We were welcomed to the conference and also given the opportunity to discuss other examinations students can take including individual exams, plus CPD possibilities for teachers through the Trinity College Teaching diplomas. If you are considering taking an ATCL, LTCL or FTCL Teaching diploma and you would like to discuss any aspect of the diploma syllabuses then do not hesitate to email dramateachers@trinitycollege.com
Withdrawing the QCF rules

Ofqual's consultation on withdrawing the QCF rules closed on October 16th, following this Ofqual will withdraw the QCF rules because it found that the rules do not always support the development and delivery of valid qualifications. More information is available on the Ofqual website. There will be a transition period and further consultation early 2015, but it is highly unlikely that the changes will happen before the summer of 2015.
Happy holidays and a Happy New Year!
This is a shorter blog for December as I sign off for 2014. It's been a hectic few months, but here at Trinity College we look forward to January 2015 and beyond with what looks to be an exciting year ahead. Enjoy the holidays and celebrations wherever you are in the world and a very Happy, Healthy and Prosperous New Year to you all...
Warmest wishes,
Carol
[ Modified: Wednesday, 17 December 2014, 3:29 PM ]
Anyone in the world
Hello all,
Well we're nearly at the end of November and I'm sure the preparation for plays and performances are in full swing as we edge toward December and the end of school term? I've been out and about seeing performances at the Shakespeare Schools Festival and examining for Trinity, a job I've thoroughly enjoyed for 14 years...
More from the Shakespeare Schools Festival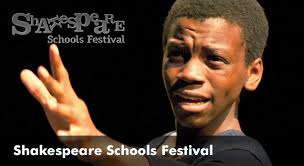 I attended a super evening at the Shaw Theatre in London to watch four performances of Shakespeare plays. It was a wonderful night and the plays performed ranged from Hamlet to A Midsummer Night's Dream. It was fantastic to see so many young learners engaging and participating with the stories and language of Shakespeare. The most striking thing for me was the sense of immersion in the performances and a strong sense of community for all the participants. The camaraderie and support for each of the four schools on stage and in the auditorium was palpable. Clearly for the performers and the schools involved in the festival the relevancy of Shakespeare as a playwright of our times for young people is evident. If you get a chance please go to one of the local performances still available. Check out the Shakespeare Schools Festival website for times and venues.
Trinity exams


Many schools are taking Trinity College exams nationwide and overseas at this time. For those of you planning your exam sessions in 2015 this is a reminder that the teacher support pages on the VLE include resources and syllabus support to help with planning and exam sessions. Additionally please do not hesitate to email dramateachers@trinitycollege.com if you need any additional syllabus help.
Auditions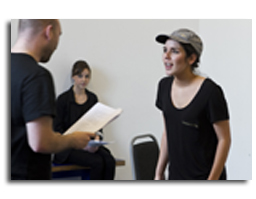 Some of your pupils' may be considering applying for higher education courses in September 2015 which means the audition process for places is on the horizon.Trinity graded exams can certainly support this process and align on a number of levels with the need to prepare audition material. Additionally individual and pairs Trinity graded exams attract UCAS points at grades 6-8. As importantly, Trinity examinations provide a clear indication for higher education providers of not only attainment levels of learners regarding performance skills, but also their soft and transferable skills in areas such as communication in the interview process. I am often asked by learners where they can find more information about higher education courses? My starting point is always www.dramauk.co.uk, the website is full of useful information and well worth a visit.
UCAS tariff points, future changes
Whilst I am on the subject of UCAS points the UCAS tariff points structure changes in September 2017.The changes should not impact upon learners and their future choices,but for those learner's planning to enter higher education in September 2017 and applying in 2015/2016 the changes will apply. Please visit the UCAS website and links to find out more.
That's it from me for now, until next time...
With best wishes,
Carol
[ Modified: Wednesday, 17 December 2014, 3:18 PM ]
Anyone in the world
Hello, I'm Carol Harvey-Barnes and as Holly told you last month I will be covering Holly's maternity leave. On that happy note Holly gave birth to a beautiful baby boy Madison on September 26th, 2014. The proud parents and baby Madison are all doing well.
A little about me, I've been an examiner for Trinity College for over fourteen years and a teacher of Drama and Musical Theatre for even longer! Besides running a performing arts school in the Midlands, most recently I spent five years in a further education college originally as a teacher of A Level Drama and Theatre Studies and then BTEC Level 3 to 5 in Acting and Musical Theatre. I firmly believe that my knowledge and experience, professionally and personally, can support your delivery of Trinity College exams as I understand the challenges we all face in both formal and informal educational contexts. 
More Pupil Premium.....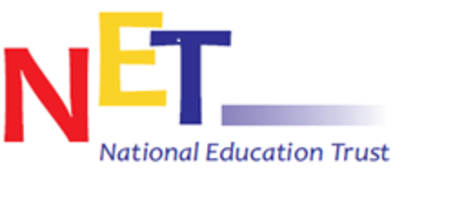 Following on from Holly's September blog, I attended the book launch of, 'A Practical Guide to the Pupil Premium' on Thursday 18 September at St Joseph's Primary School in Covent Garden. The morning launch was an informative, interesting presentation and an opportunity to hear other teachers' experience of the Pupil Premium and the wider experience that the author Marc Rowland, Deputy Director of NET, had in order to research the book. Tim Coulson, Regional Schools Commissioner launched the book and gave his views on the Pupil Premium. We at Trinity are particularly interested in how the Pupil Premium could be used to support your delivery of Trinity examinations in the curriculum or as enrichment activities to support arts education for disadvantaged learners. As always email your thoughts to dramateachers@trinitycollege.com
 Changes to accreditation.......

Ofqual the exams regulator confirmed on its website on October 14th that it is changing the way it regulates vocational qualifications. Chief Regulator, Glenys Stacey said that the accreditation requirement for most qualifications will be removed from 3rd November. The announcement also clarified that awarding organisations will be audited and checked for the duration of a qualification in England and Northern Ireland. The aim of this is to ensure the quality of a qualification is 'valid and reliable at the design, delivery and awarding stages'. GCSEs and A Levels will remain accredited as they are checked against detailed and specific criteria. Ofqual suggest that the changes will provide employers and students with more trust in vocational qualifications and their reliability. 
Whilst we are on the subject of Ofqual, a consultation document is in progress on the proposed changes to GCSE and AS/A Levels including Drama, in 2016. You can comment via the Ofqual website, the consultation closes on November 19th. If you feel these changes might impact upon your teaching of the Drama curriculum or your delivery of Trinity examinations then this is an opportunity to share your knowledge and ensure that change works for all. If you have any thoughts you would like to share with us at Trinity then please get in touch.
To the Bard.......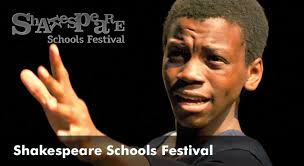 The Shakespeare Schools Festival (SSF) is in  full swing…  with the  promise of  some great innovative performances and interpretations of the Bard's work on offer and many schools are taking Trinity 'In Production' exams too. I will blog more about the festival in November so watch this space.....
So, I'm signing off for now as I get ready to see lots of exciting performances….have a good month.
Best wishes,
[ Modified: Tuesday, 25 November 2014, 11:25 AM ]
Anyone in the world
So what's coming up in September...
Well, I am off on maternity leave so from Monday 8th September 2014 Carol Harvey-Barnes will be covering in my absence and taking over this blog! It will still be monthly and you can still comment as normal. I look forward to keeping my eye on the blog whilst I am off and seeing what is going on in Trinity Drama world!
National Education Trust are launching a new book all about Pupil Premium later this month so keep your eyes peeled for more about that. 
We have a new Teaching Standards Document coming out to support you (UK & British overseas schools appropriate only) you can request your copy of this document from October onwards by emailing: dramateachers@trinitycollege.co.uk
Our back to School e-newsletter is coming out shortly, so make sure you get your copy. If you haven't got yours by the end of september be sure to email dramateachers@trinitycollege.co.uk or comment below and we will ensure a copy gets emailed to you. 
National Theatre are running FREE talks this month & next! You can attend one on Wednesday 24th September from 2.30 - 5pm all about the architecture of the NT. On October 16th from 2.30 - 4pm there is talk on Poster Design, again this is Free too but you do to get in touch with NT Learning to book your free place.
Unicorn Theatre have a free teachers event on Tuesday 23rd September so if you would like to find out more about what the Unicorn can offer your school go and hear about their exciting new season of shows from Artistic Director, Purni Morell, then watch a performance of the award-winning, sell-out show Something Very Far Away (Winner of the Off West End Award for Best Production for Young People 2013). To book, email schools@unicorntheatre.com with the names of the teachers attending and the name and postcode of your schools (2 tickets available per school).
Keep your eyes peeled for the Drama GCSE consultation that will be coming out shortly, any teachers are advised to read the proposals and get your opinions across - think about how those reforms could impact on the graded exams you offer or teach. Does this reform enhance or hinder Trinity's grades? 
OCR put together a monthly briefing policy newsletter which I would also suggest you keep up to date on. You can read the latest one here. You will see that Ofqual are calling for your opinions on the Spoken Language element of GCSE English Language, this links heavily with Trinity's Communication Skills offer so consider that when thinking about the changes coming into affect. 
Requesting Teacher Support Sessions (Overseas)
Should you need to request that an examiner gives you support during their overseas tour with you, you need to request this support via the Academic Team in the international Head office. 
You can do this by going to this link: www.smartsurvey.co.uk/s/requestforteachersupport-drama
By completing this, in advance of your tour we can ensure you have the best possible training for your teachers but without being in breach of our compliance rules for the regulator. 
We look forward to those requests coming in!
Best of luck for this term and the rest of the academic year...
Until next year (from me)
Holly
[ Modified: Thursday, 4 September 2014, 2:11 PM ]
Anyone in the world
Let's start with Dance...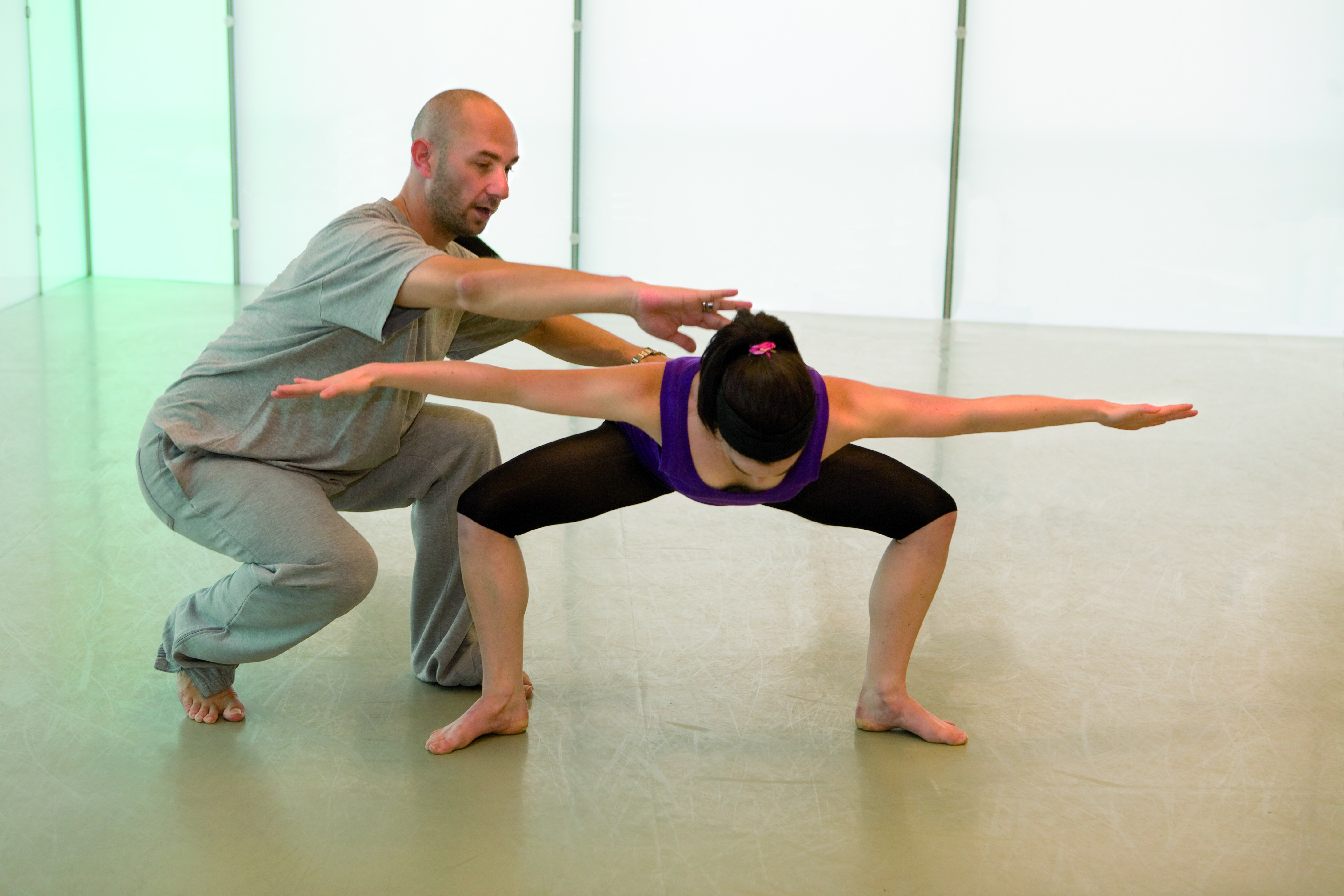 Following on from the update sent out last month (17/7/14) about developments at the Institute for Learning (IfL) Trinity has now received confirmation from IfL that the organisation will be closing in the autumn of 2014 with many of its functions being transferred to the Education and Training Foundation (ETF).

We have been pleased to learn that the legacy of professional formation and application for QTLS (which is protected by law) is being transferred to ETF. DDTAL (Diploma in Dance Teaching and Learning) graduates will be able to continue to apply for this process. The IfL is working hard to ensure that there is no disruption in the application process and has confirmed that:
"For those members [of IfL] currently working towards [professional formation] deadlines in the summer and winter of 2014, all those application will be reviewed as planned so that they will receive notification of the outcome of their application as planned in either August or December, depending on the cycle in which they have registered."
We have been assured that further information about the transfer of services from IfL to ETF will be sent to us as soon as they have been confirmed. However, in the meantime, we are delighted to have received assurances that applications for QTLS will remain open. 
Please post a comment below should you want to ask anything further regarding this.
Reforms and change update
Preparing for the 2015 General Election and the manifesto's that are out there? Read this summary from the Cultural Learning Alliance.  
GCSE and Alevel reforms for the Arts are well underway also and the Cultural Learning Alliance have put together a summary regarding those processes too which you can read here. I have been lucky enough to review elements of the subject content proposed for GCSE Drama and GCE Drama & Theatre so I look forward to seeing how the new content develops. 
Subject Associations?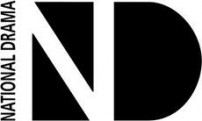 As a Trinity Drama teacher are you a member of your subject association? Remember they are different to your union and they are there to support Drama teachers and theatre educators with their artform/pedagogy however you might need them.

National Drama are currently the UK's leading professional association for Drama and they work to ensure that all children and young people have the opportunity to learn through Drama. 

They have their annual AGM happening and whether you are a member or not you should attend and have your ideas and thoughts listened to. 
Happening at: Tricyle Theatre, Kilburn, London
On: Saturday 27th September 2014 from 10am until 4pm
If you want to attend please email the secretary for more information. 
How employable are your Drama students?
A question you no doubt always get asked by parents, what will a drama qualification lead? How does this help in later life? But I don't want to be an actor what else is there? Well... SCUDD (Standing Conference of University Drama Departments) put this document together which might help you when those questions crop up - once again! 
Your CPD and professional development... What is out there soon?
London Bubble in partnership with Half Moon Theatre are running "An introduction to Drama for Communication in KS1 and the Speech bubbles approach" CPD certified event too!
Taking place on: Tuesday 26th August 2014, 1pm - 4.30pm cost £48 if you are interested and would like to know more email: lucy@londonbubble.org.uk
National Theatre CPD opportunities - During October 1/2 term the NT Learning department are running a two day course on interpreting text. There latest Schools brochure recently went out to schools so I hope if you should have got one you did!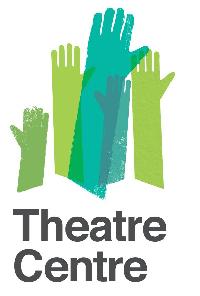 Theatre Centre are off on tour with 'The Muddy Choir' a new play written to mark the centenary of the outbreak of the First World War.

They will be touring to theatres around the UK from September 11th to November 28th, the performance is appropriate for KS3-5 pupils. It will then tour schools (that book!) during January - March 2015. You can link this performance to Arts Award too, so miss out on a double opportunity! 
I think I've given you enough there to keep you going until next month...
Holly
[ Modified: Monday, 11 August 2014, 3:51 PM ]
Anyone in the world
Teacher Training
Over June and July I've been out and about running training for our PQA (Pauline Quirke Academy) teachers, we have now trained in excess of 100 teachers and principals. I'm pleased that we already have over 30 academies up and running. If you are a Trinity Drama teacher and wish to attend training just email: dramateachers@trinitycollege.co.uk and we can add you to our list and when we have enough interest we will contact you to arrange a session. 
Adults Learners Week - Liverpool - Communicating with Confidence workshop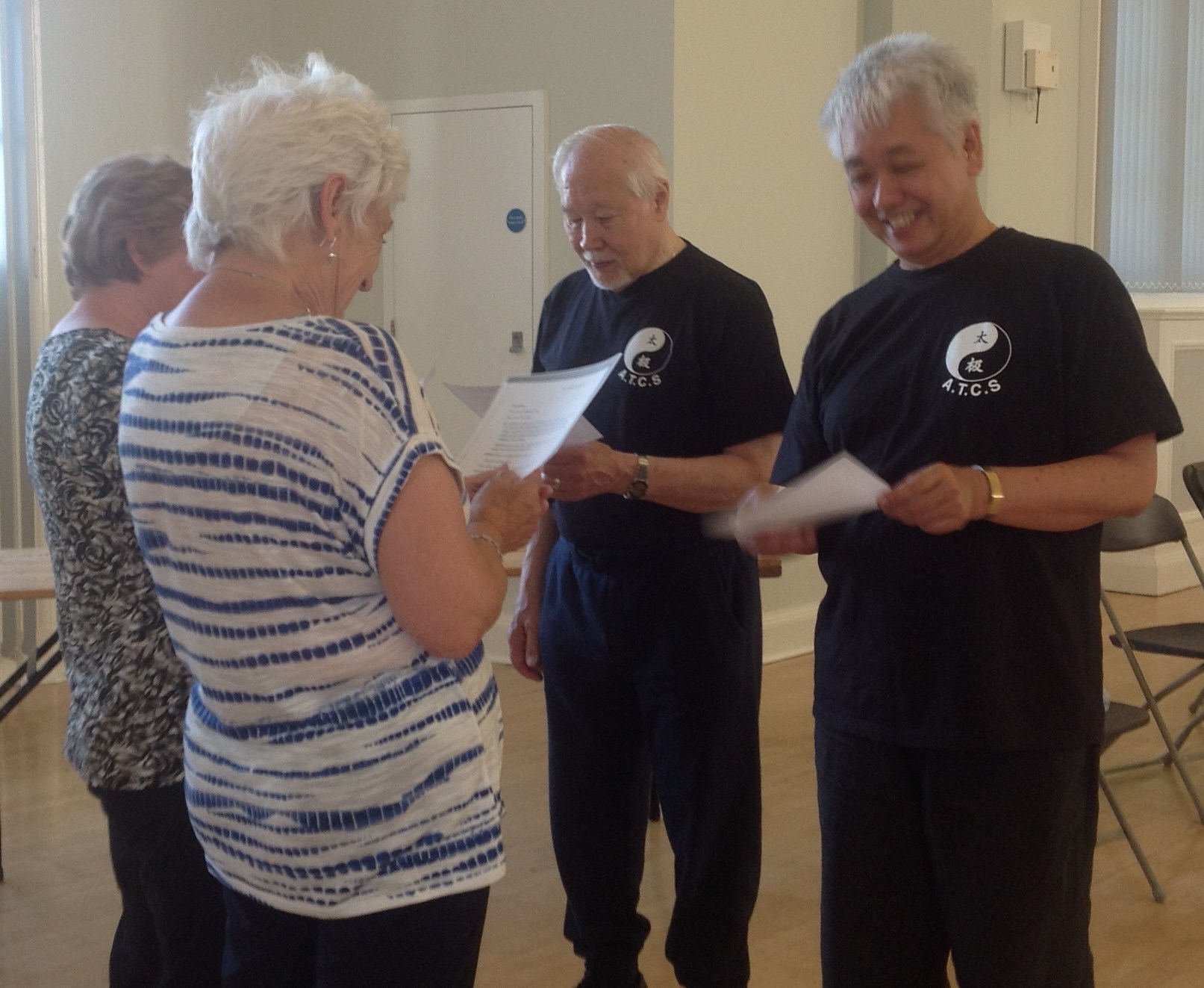 I travelled with the UK Language team to attend the North West Adult Learners Week event at the World Museum in Liverpool. It was really wonderful to run a workshop on Communicating with Confidence, I used script and non-verbal resources to stimulate the Adult Learners. It was great to see them enjoying learning and engaging with others - we even had newly elected MEP for the NW Julie Ward joining in! Our workshop was totally different to any of the other workshops that were on offer that day! Read more about the event here. 

Dorset School of Acting - ATCL centre leading the way! 
I wrote in an earlier blog post about Ampleforth College and the success they had with our ATCL performing by getting students into top Russell Group universities with their Level 4 qualification and now Dorset School of Acting (DSA) have done the same but with Drama school. For the last 3 years they have been running a 1 yr foundation course in Acting & Musical Theatre offering the ATCL in Drama & Speech. This year they were very successful with 50% of students gaining distinctions and several of those students have graduated with places at RADA, LAMDA, Bristol Old Vic Theatre School, Royal Central School of Speech and Drama, ALRA, Rose Bruford and East 15 with one student even gaining professional employment straight into the industry.
Well done DSA with your with 100% success rate with placing your students in recognised drama schools - the school is obviously going from strength to strength and we are so pleased that our diploma is fitting in so well with your work!
Pupil Premium Phenomenal in London Primary School
Ever wondered what a school does when they have talented pupils who simply can't afford to take our exams? Bursary? Raise money through events? Well they are both possible of course but then in an English school you may have pupil's in receipt of Pupil Premium who are able to use this additional funding. Pupil Premium is given to publicly funded schools in England to raise the attainment of disadvantaged pupils and close the gap between them and their peers. Pupil premium funding is available to both mainstream and non-mainstream schools, such as special schools and pupil referral units. 
Back in April this year, Queensbridge Primary School in Hackney used some of their Pupil Premium money for enable 27 pupils to take foundation solo grade exams in Speech & Drama and Communication Skills. All of those 27 pupils passed, infact they had a 100% Distinction - Merit pass rate! 17 of them acheived a Distinction and 4 of those were awarded over 90% - what a fantastic acheivement for those young students and thank goodness for Pupil Premium!
Please do get in touch if you are a teacher that has benefitted from Pupil Premium funding to enable your students to take our exams. 
And a quick update...
Harriet Harman Consultation - Young People and the Arts - have your say, but be quick deadline to respond is tomorrow! July 17th. Trinity College London are responding, with responses from our Music, Arts Award, Artsmark and Drama departments. 
Play for the Nations Youth - Winner has been announced - Read about the success of Fiona Doyle's entry to this Playwriting development project. Watch this space to attend the performance!
Are you a London school with excellent staff CPD? - Then you must read about the quality mark your school could achieve. This has been developed by Professional Development (PD) leaders in London in partnership with the London Centre for Leadership in Learning (LCLL), Institute of Education. 
Until next time... 
...Enjoy the sunshine and those outdoor plays!
Holly
[ Modified: Wednesday, 16 July 2014, 3:08 PM ]
Anyone in the world

Earlier this month at St James Theatre in London, Trinity College London's Drama & Performance team ran the annual International Festival of Playwriting and Performance (IFPaP) this year it ran for 4 days, the longest festival to date!
So why do we do it? What is it for?
The productions that are staged are winning plays from our International Playwriting Competition (which happens earlier in the year) and winners are then awarded in two categories. The categories are 'One-act plays suitable for performers' ages 11 years and under' and 'One-act plays suitable for audiences aged between 12 and 16 years.' The groups who then stage the productions are from youth theatres, schools and colleges.
When the international playwriting competition was first started back in 2010 the main purpose was for it to create new content for young people and for Trinity College London to engage with youth theatres/youth groups and as you will see when you read on we have certainly done that!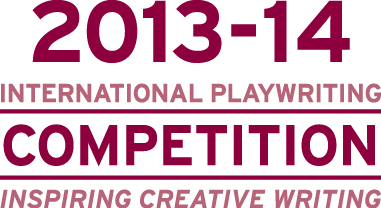 Since 2010 we have staged 11 plays, 2 of which have been taken to the Edinburgh Fringe Festival as well. The 11 plays have been staged by primary schools, Performing Arts Colleges, Drama schools and youth groups. Our plays have been taken to Language events in India and the winning young performers play from 2012 was even published as a special edition and given to teachers in India as a resource to support practical drama teaching.
The Festival has taken place at the Garrick Theatre, Unicorn Theatre (twice!) and this year we moved to St James Theatre in Victoria.
What's in it for a school?
If you are a school performing in the festival then the possibilities are endless. You can read more about this in the schools packs I created in the IPC area of the VLE. This year's performance of 'Virtual Enchantment' was performed by Hermitage Primary School and their teacher Laurie Steel had lots to say about why rehearsing and staging this play has helped with the curriculum:
"My class linked the performance to ICT in terms of persuasive writing. We created posters, leaflets and brochures encouraging people to attend the performance. Next term, I will link the prop making (the alien masks) to Design & Technology - we made the alien masks for the performance during an afternoon art session, but we will now evaluate the masks in light of the performance and try to improve on our designs, which also gives us the chance to research aliens! Maybe with next year's scripts I will link the play scripts in with Literacy." Laurie Steel, Class 5 Teacher, Hermitage Primary School.
If you are a school attending the festival you have access to free workshops and performances. This year our secondary school day which was focused around the teaching and learning of Shakespeare had over 200 students in the main house at St James theatre and English & Drama teacher, Katrina Hasthorpe from St Thomas More Language College in Sloane Square found out about our Festival and was very excited to get along with her Year 9 students!
Look at pictures and videos of the festival here.
Arts Award Voice came along and ran a theatre review workshop on the Saturday morning of the festival which was a great workshop for people to engage with. Some of the Youth Network Leaders (Mollie Tuttle wrote the reviews below) for Arts Award Voice then stayed and enjoyed the matinee and evening gala performances of the festival and wrote the following reviews:
In Conversation with David Wood - review by Flossie Waite
Youth Theatres & other Festival links...
This year we engaged with the Shakespeare Schools Festival and it was wonderful to have Coombe Boys' School perform their abridged version of Henry V. The links to other festivals helps to highlight how Trinity's Drama & Performance see the overlaps and strengths in what we do with other organisations, SSF and Trinity coming together on this platform was fantastic and all the more pleasing following our successful pilot of assessment with SSF in Autumn 2013. You can read more about how we assess SSF's work here.
This year's festival also saw the revival of previous productions and plays that had previously been awarded 'Highly Commended' were also brought to the stage. Putney Arts Theatre's resident Youth Theatre Group 64 staged 'The Belinda Tree' and very excitingly for them they had a theatre critic in the night for one of their performances and this was what their 4* review said:
"...Using a relatively simple narrative, the play explores an impressively deep range of themes, including friendship, family, growing up and loss. These ideas are portrayed through a young cast who are skilled far beyond their years. Emotive performances from Ilhan, White and Tier make the central characters relatable and entirely convincing. The dialogue feels natural and contemporary for the age group, an achievement from both the actors and the writer John Moorhouse." 
You can read the review in full here.
Watch this space with what will happen in 2015... 
Until next month,
Holly 
[ Modified: Wednesday, 28 May 2014, 9:43 AM ]